Archive for November, 2011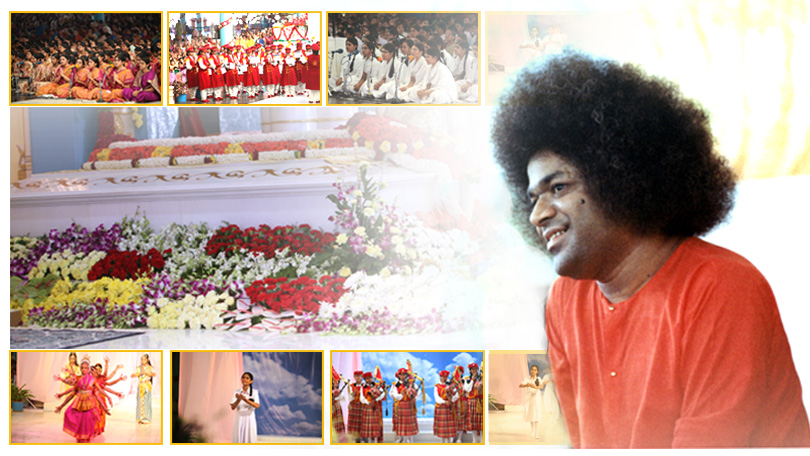 Saturday, November 19, 2011
November 19 is International Ladies' Day in Prasanthi Nilayam and for Sai Fraternity all over the world. Ever since its inception in the year 1995, calling for greater women participation in social and spiritual revolution in their role as feminine energy, November 19 has been the dotted day in Prasanthi Calendar when womenfolk comes active celebrating the day in His Divine presence.
This year the Prasanthi Nilayam witnessed a glittering Ladies' Day with thousands of women devotees from all over the globe participating, repledging their lives living an ideal life as professed by Bhagawan.
On the 19th morning, programme began at 0830 hrs. with Vedam by the women students of Anantapur Campus chanting Rudram, Mantrapushpam and Durga Suktam for half- an-hour.  Anantapur Band followed playing soulful tunes as students from the campus followed by senior ladies' paid tributes at Beloved Bhagawan at the Sanctum Sanctorum.
Introducing the speakers for the session, Ms. Chetana Raju spoke of the persona of Sri Sathya Sai, reminding the audience that nothing could ever fill the vacuum created by Bhagawan's physical passing on…Swami always Was…Swami always Is…Swami always Will Be…Bhagawan is past, present and future stressed the speaker recapitulating the most wonderous time Bhagawan had given to mankind, walking talking and living among humanity. read more »
Posted in Reports