Monday, July 28, 2014
Presenting the first programme for the academic year 2014-15, postgraduate students of Sri Sathya Sai Institute Of Higher Learning presented a 'Burra Katha' on the theme "Smt. Easwaramma – The Mother Who Gave The World The Living God" this evening here in Prasanthi Nilayam. read more »
Click here for more articles in Prasanthi News…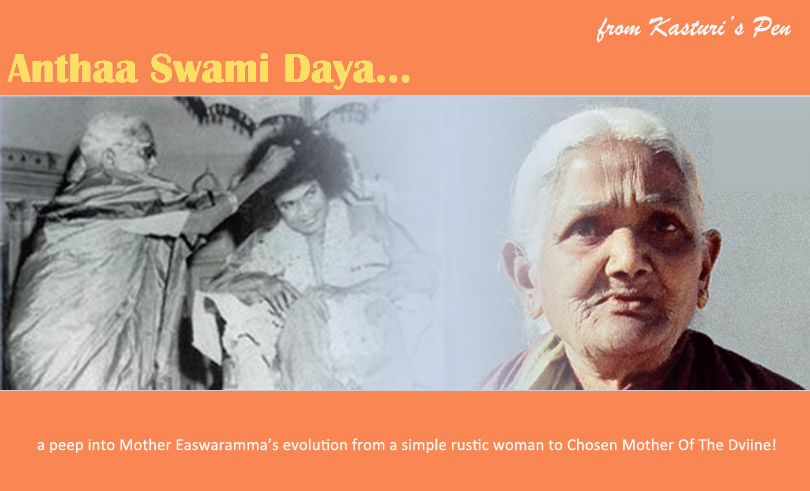 Tuesday, July 22, 2014
It is not easy for a simple God fearing village housewife to assume the mantle of "Mother" of the Avatar and recognise in her "son" the incarnation of the Divine. How Easwaramma faced this difficult situation and gradually came to realise the extraordinary role of Bhagawan is described by Prof. Kasturi in his book, "Easwaramma — The Chosen Mother". As devotees from far and wide came to Puttaparthi to adore Baba, Easwaramma got new insights into the Divine attributes of Baba. Describing this phase in the life of Easwaramma, Prof. Kasturi writes:
Posted in From Kasturi's Pen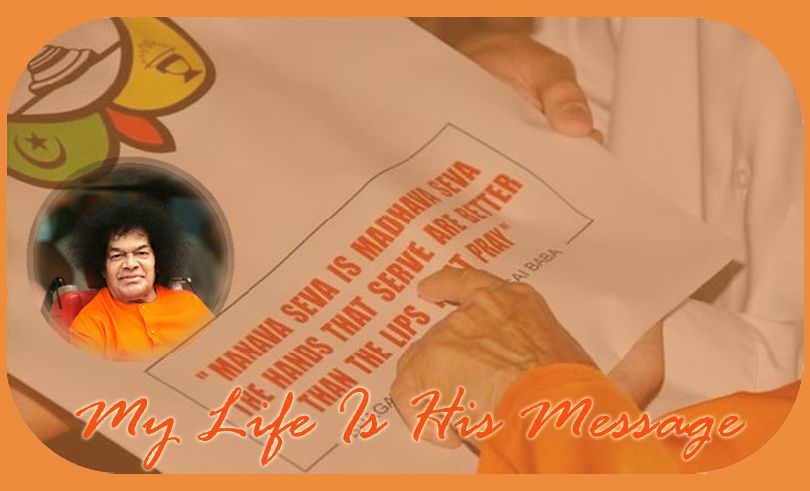 Thursday, July 17, 2014
What would you have done if you were to face a tricky situation, seeing a hapless girl crying for help in the public, especially beyond the dusk? Would you have waited for the next person to pitch in…or for the Messiah to drop from the 'heavens' to bail the suffering one out of her misery?  A true heart that beats incessantly for Him  would never fail to follow the conscious call, 'My Life Is His Message". An inspiring story from Sri Jullie Chaudhuri, from the Sri Sathya Sai Newsletter, Pune, July 2013. read more »
Posted in Sai Spiritual Showers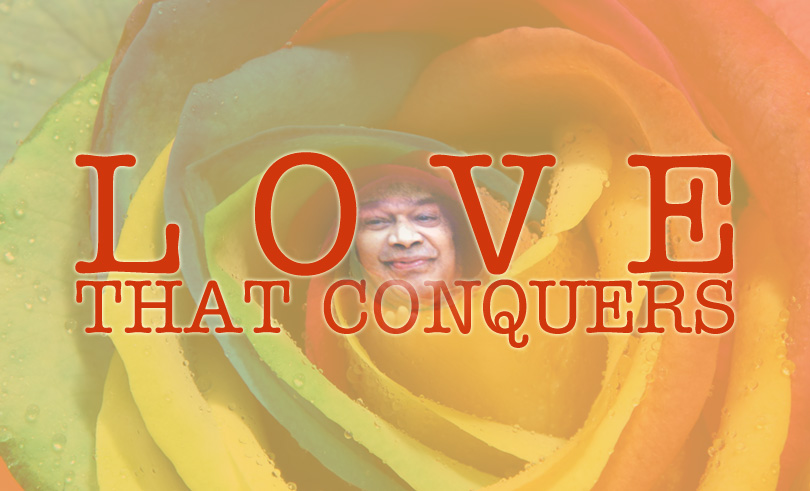 Monday, July 14, 2014
If He is Pure Love, if Bhagawan, our Supreme Lord, is nothing but Pure Love and His reservoir is ever a perennial one, why can't we, so called human beings, channelise His Love, our true possession for a better purpose, removing discordant notes within as well as around us… It is when we channelise His Love spreading IT around, aiming at a better world that, we truly live His message…. a beautiful incident from Mr Paulette, Hatfield, the United Kingdom who experimented himself becoming His Channel Of Love!!!
Posted in Sai Spiritual Showers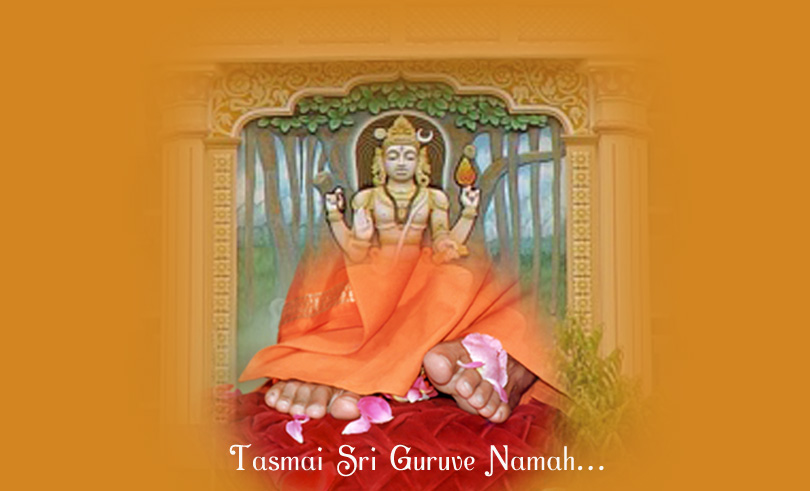 Saturday, July 12, 2014
When Guru becomes SadGuru…becomes God Supreme…that becomes the ultimate blessing for a devotee. For the Sai fraternity, if one could address it so, this day is supremely special for, He becomes The Father… The Mother… The Guru and God Supreme… Supreme SadGuru for the entire fraternity that knows Him…and beyond the circle, for the entire creation… He Is The Cause!!! It is the occasion to pay special homage to That Unmanifest One…Who manifested out of His Pure Love, guiding the entire creation back unto Him… as Supreme SadGuru!!! Poetic musings from Sri Jullie Chaudhuri on the auspicious occasion of Guru Purnima. read more »
Posted in Say It Poetically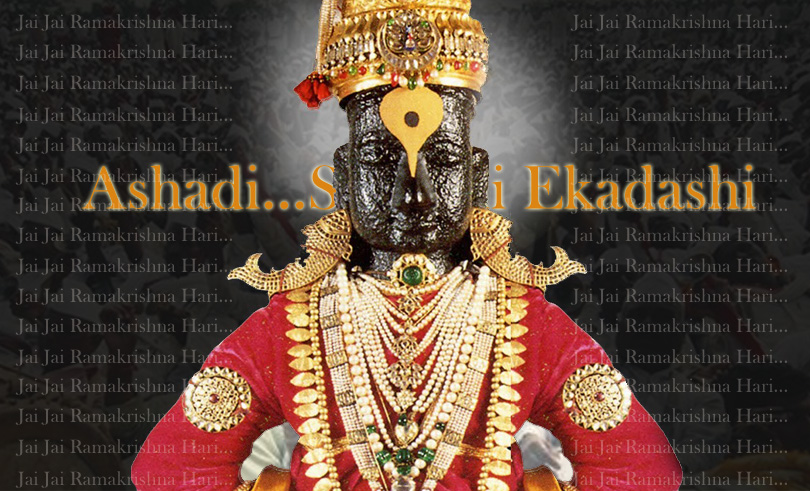 Wednesday, July 9, 2014
This day is no ordinary day…it has a special spiritual charisma that could take one a long way…even to absolve one off all his sins to grant him the final goal of liberation…Ashadi Ekadashi, the eleventh day 'auspicious' in the month of Ashad has its luminous side, the legend says. And how does one approach this festivity from Sathya Sai's point of view… even as the symbolic Dindi procession enters into the Sanctum Sanctorum of Sri Sathya Sai Prasanthi Nilayam, let's introspect and join Sri Jullie Chaudhuri learning more about the interesting legend of Ashadi Ekadashi. read more »
Posted in Say It Poetically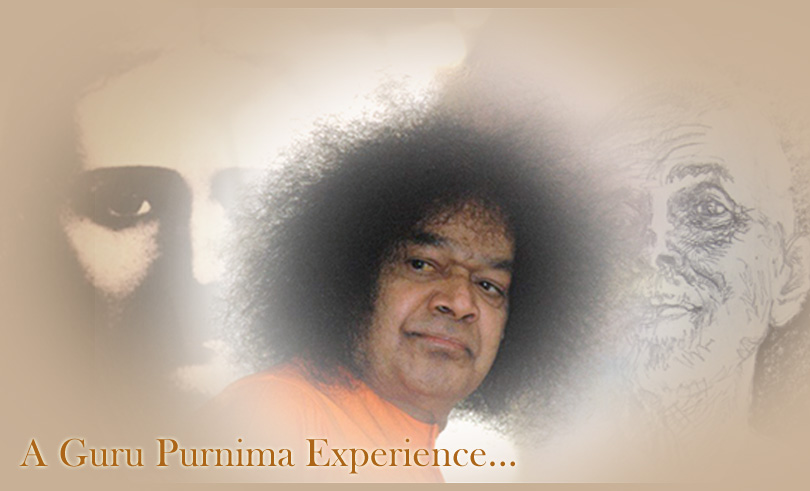 Tuesday, July 8, 2014
He has an uncanny style of teaching and many a time it comes in the most realistic way, inducing us to stir our thought process. A devotee from Australia had such a wonderful experience during a Gurupurnima Festival at Prasanthi Nilayam in the mid seventies that the devotee learned the greatest lesson that God was (Is)  One and the entire creation was blessed to be within His Aura!
Posted in Sai Spiritual Showers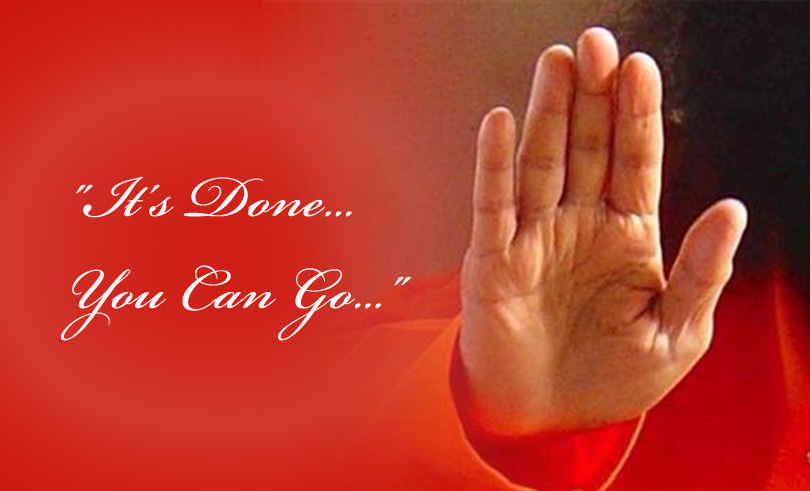 Saturday, July 5, 2014
He wills and it happens. He has proved time and again that His Will reigns supreme. Many a time many of us have encountered such situations wherein His unseen abounding grace bailed us out of difficult situations in the form of small miracles. Mr B.S.K.Vittal Rao of Bangalore narrates how His Divine Resolve helped him to earn a petty favour from a mundane point, indeed a much more valued one when it comes to establish in faith…one from a billion untold miralces.
Posted in Sai Spiritual Showers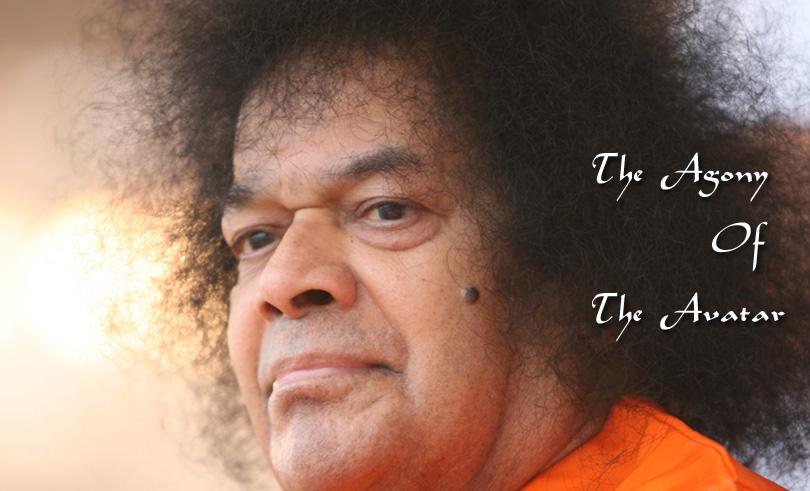 Saturday, July 5, 2014
Students are the very foundation of the nation. To make the foundation strong, the people, the government, the parents, the teachers, and the students all have to co-ordinate their plans and efforts. These five elements, these five vital forces have to work together towards the end…says Bhagawan. It is no secret that Bhagawan often cherishes and takes great personal pride in declaring His students as His 'Real Property'. The Divine in His persona has set a higher benchmark for this most privileged lot. What does He expect from 'His Properties' whom He often refers to as future leaders? Read on an extract from Sanathana Sarathi published in July 1983, originally taken from the book "The Greatest Adventure" by Late Dr. M.V.N.Murthy, to find His greater expectations on His 'White Army'. read more »
Posted in Sai Spiritual Showers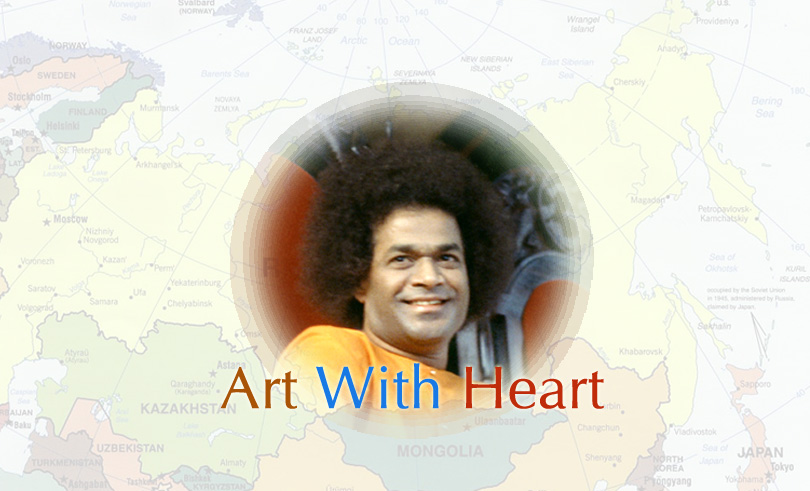 Saturday, July 5, 2014
Living in Prasanthi Nilayam for many years, listening to countless discourses and reading a number of books do not ensure necessary transformation, says Bhagawan praising high of devotees from overseas nations for their little 'knowledge' but greater transformation… From Bhagawan's Divine discourse on 11 July 1995. read more »
Posted in Sai Spiritual Showers, Sathya Sai Speaks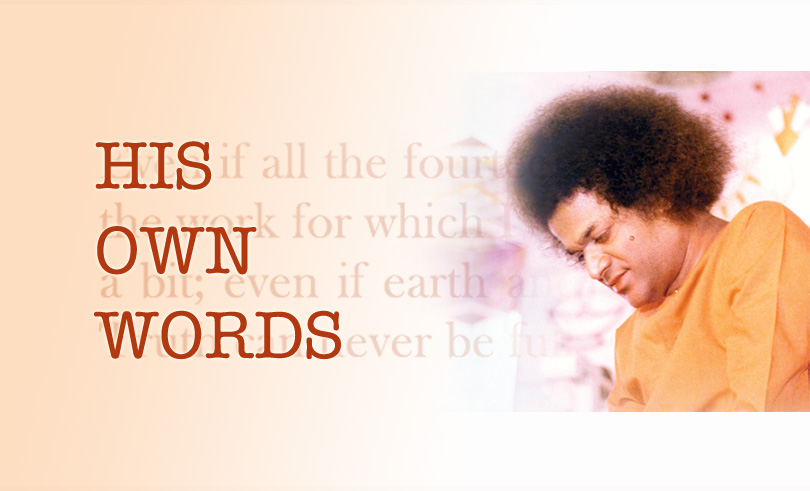 Thursday, July 3, 2014
What is Sathya Sai's Sankalpam? How is His Avatarhood, Supra-Worldly Divinity as He calls it, so special for humanity today and for the morrow? When Bhagawan speaks about Himself… it becomes a rare treat of His Avataric Intention, that takes us to unknown realms of rare beauty, bright future ladden with Divine mystery… a compilation of His 'own' words about His 'own' Divine Self!!! read more »
Posted in Reflections, Reliving Timeless Memories, Sai Spiritual Showers, Sathya Sai Speaks