Thursday, October 2, 2014
Today, being Ayudha Puja, a special function was held at 0800 hrs. in the Sai Kulwant Hall, worshipping 'Sai Vahan', vehicles that had been blessed by Bhagawan's touch, including the Golden Chariot. read more »
Click here for more articles in Prasanthi News…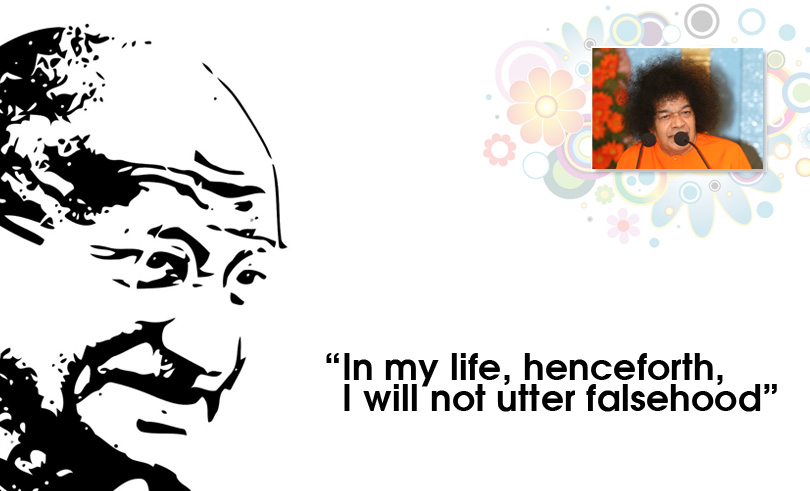 Wednesday, October 1, 2014
Mahatma Gandhi's life was an open book for Indians and for the entire world. India's iconic Freedom Fighter Statesman, Mohandas Karamchand Gandhi was born in Porbandar, Gujarath on October 2nd, 1869. Nearly a century and a half after his birth, the Mahatma is still remembered fondly all over the world for his exemplary life, dedicated to Truth. What Bhagawan had spoken of Gandhiji, exhorting His young students to take a leaf out of the Mahatma's book…to become ideals…Remembering Mahatma Gandhi on the occasion of Gandhi Jayanti… read more »
Posted in Storytime With Baba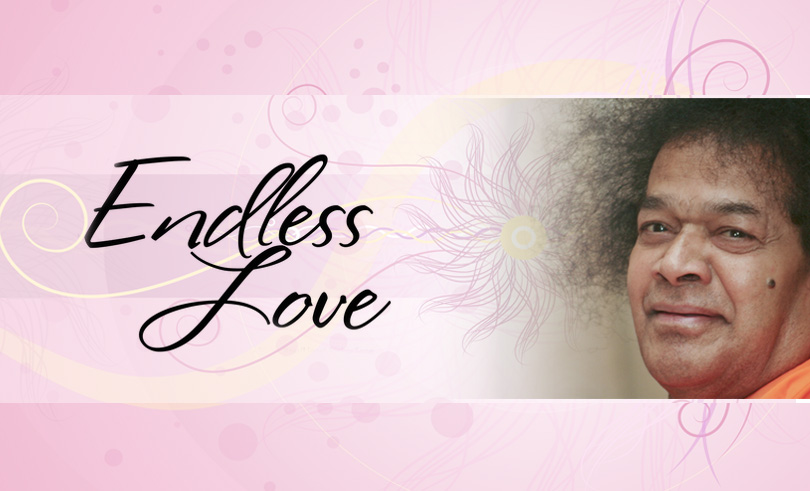 Tuesday, September 30, 2014
Pleasure is an interval between two pains, or rather a pain is an interval between two pleasures…How one should take on these so called tests, trials and tribulations that embrace his life tapping the right source of inspiration stems out of faith in the Ultimate Walks The Earth, Beloved Bhagawan Sri Sathya Sai….a poem from Ms Nupur Chaudhuri. read more »
Posted in Say It Poetically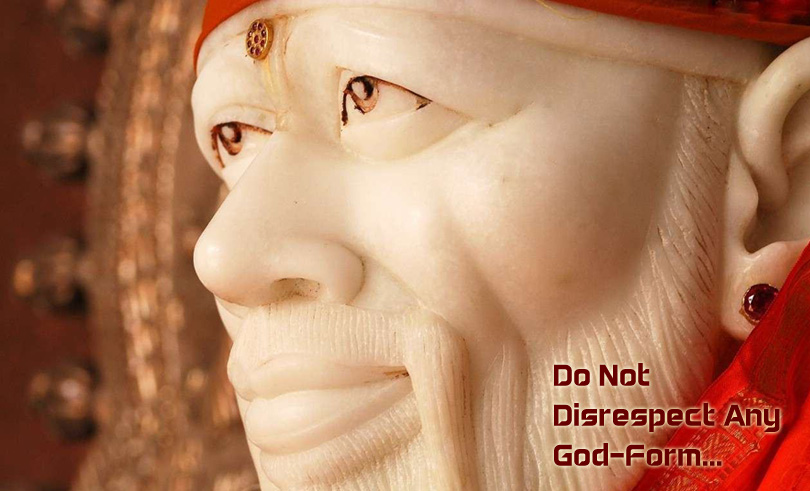 Sunday, September 28, 2014
Avatars Who live in the most exalted state of 'Brahmam' have nothing to differentiate between many forms and many names… All names and all forms belong to the One Supreme Godhood. …And when They continue Their sojourn on the physical plane they do leave indelible impressions in the human hearts and minds, teaching them the most subtle truth and lessons. In one such incident Bhagawan at Shirdi taught His devotees not to disrespect any God-Forms… an interesting episode from Sree Sai Samartha Satcharita, originall written in Marathi byGovind Raghunath Dabholkar a.k.a. Hemadpant. A beautiful lesson commemorating The Advent of Bhagawan at Shirdi. read more »
Posted in Indelible Impressions, Reflections, Sai Spiritual Showers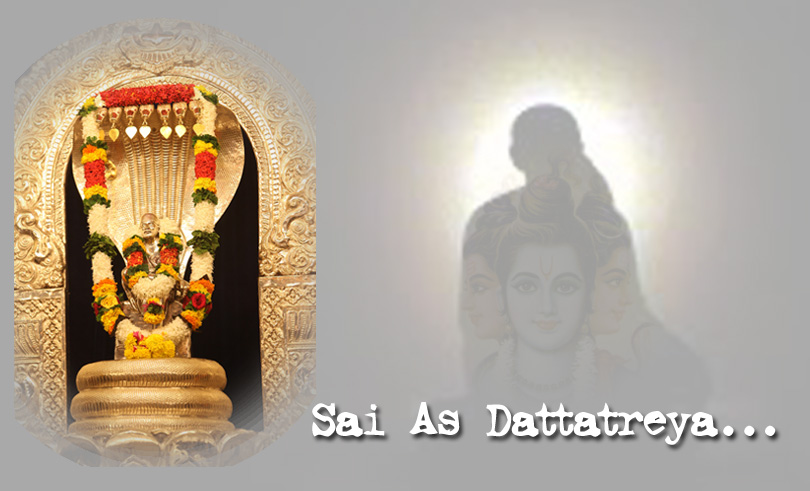 Sunday, September 28, 2014
God Is One and the same… yet, in different yugas, different times, God incarnated in different forms, accepting different Names… For the one with pure awareness…He is Absolute Consciousness in different forms…  call Him Rama…Krishna…Sai…Dattatreya… At Shirdi, Baba was questioned once by the police…and He in His inimitable style answered "Truly" which was intriguing yet confusing for the foolhardy. Later, to some 'Doubting Thomases' Bhagawan showed up Himself as Lord Dattatreya… Trinity in One Supreme Form… Commemorating the Birthless Sai's 'Birthday', the episode as recounted by Bhagawan… read more »
Posted in Divine Foot Prints, Sai Spiritual Showers, Sathya Sai Speaks, Sathyam Sivam Sundaram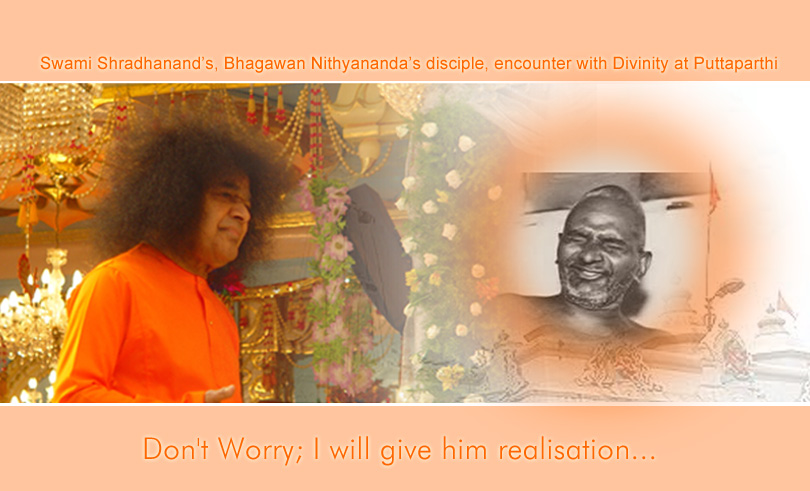 Saturday, September 27, 2014
Great Masters with complete awareness know what they do… and so with Avatars… it will be foolhardy for man to attempt to gauge their actions, rather man should submit to the will of Great Masters and Avatars…  Years ago, Bhagawan Nithyananda of Ganeshpuri had direted one of His disciples to visit Bhagawan Sri Sathya Sai… For Swami Shradhanand, the trip turned out to be an 'enlightening' one… enlightened to know that God Is One…and One Only!!! …narrates Dr DJ Gadhia. read more »
Posted in Indelible Impressions, Reflections, Reliving Timeless Memories, Sadhana - The Inward Path, Sai Spiritual Showers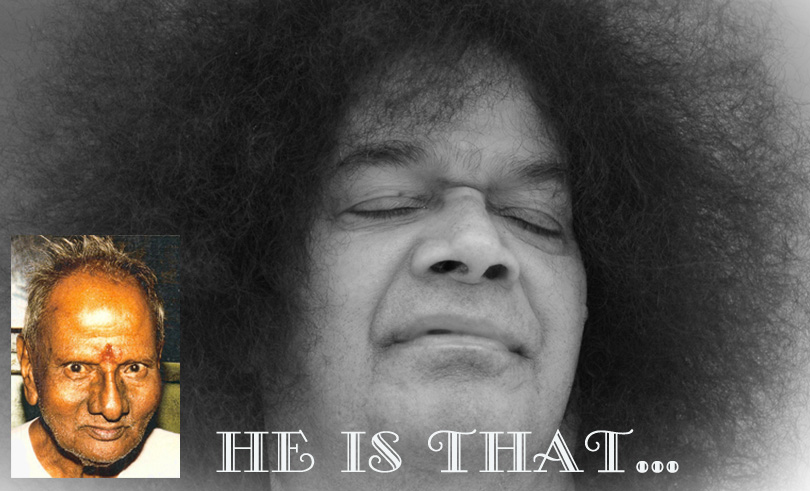 Friday, September 26, 2014
Idle curiosity and vain words are of no use to an aspirant. Try to know yourself. When you realise who you are, you will realise Who Sri Sathya Sai Baba is!"  said the Great Jnani Nisargadatta Maharaj to a devotee of Bhagawan revealing that Sri Sathya Sai Baba is Paripoorna Parabhrahmam…an episode from Sathyam Sivam Sundaram – Part 6.
Posted in Sai Spiritual Showers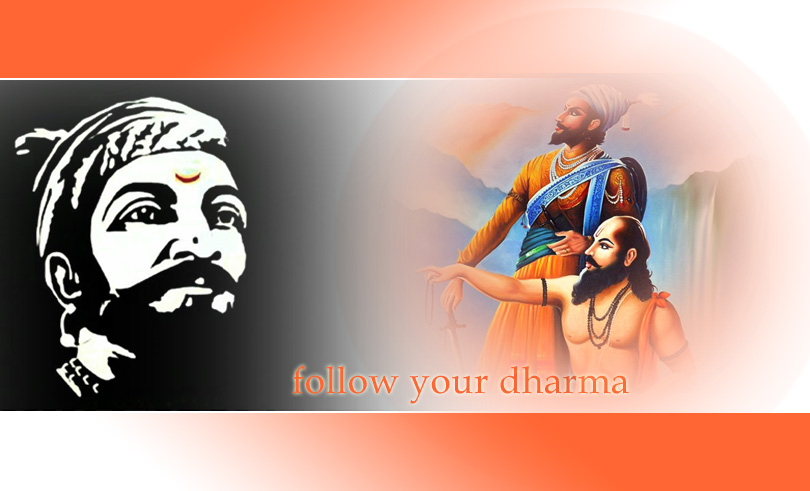 Friday, September 26, 2014
When Dharma guides Karma it becomes praiseworthy and the act turns out to be successful. Bhagawan says "Where there is Dharma there Krishna is; so, think for yourself, each one of you, how far have you deserved the grace of The Lord? You draw Him near; you keep Him far. You entangle yourself, bind yourself, and get caught in the trap. read more »
Posted in Sai Spiritual Showers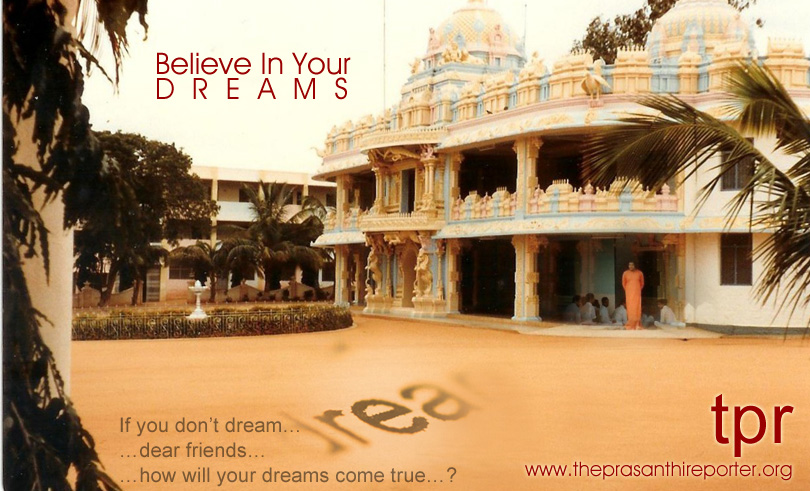 Wednesday, September 17, 2014
When He becomes our dream…and when we are in earnest pursuit, following our dream… we are bound to manifest Him… when we cherish our sweet dream… when we empower our intent believing in ourselves, we are bound to manifest Him… our Beloved Mother Sai… writes Sri Jullie Chaudhuri about empowering our dream… believing our own selves… read more »
Posted in Say It Poetically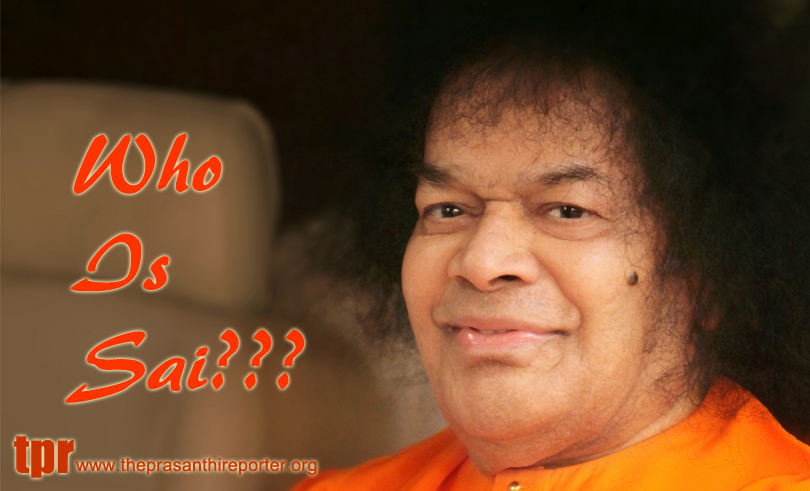 Saturday, September 13, 2014
Who on earth understands the Supreme Divine descended as Sri Sathya Sai??? Bhagawan Himself asserts that He Is beyond the reach of the most tintensive inquiry and the most meticulous measurement… Yet, out of His infinite love, time and again Bhagawan has spoken about Himself, revealing interesting facets of His Supreme Avataric Mission. Excerpted from Bhagawan's Divine discourse delivered on June 19, 1974.
Posted in Sai Spiritual Showers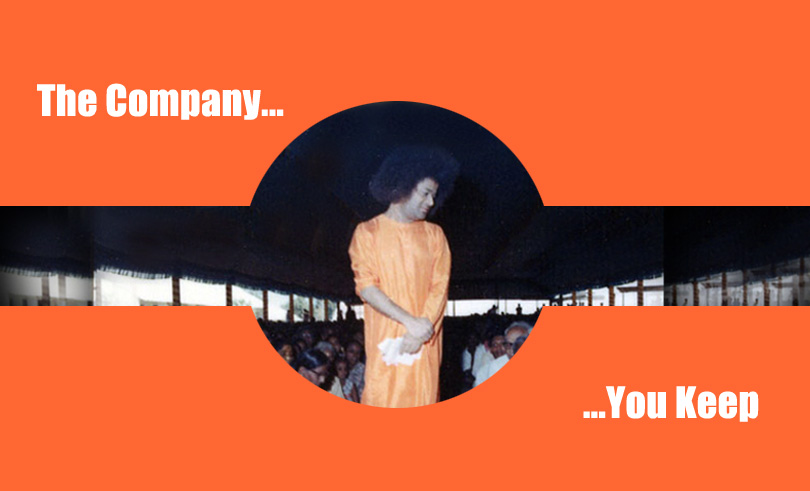 Friday, September 12, 2014
Where world becomes a stage and the body a costume to deliver the alloted role man should tread with atmost caution reminds Bhagawan…delivering a discourse on the importance of The Company desired to keep… Bhagawan says, The company you join must be qualitatively and quantitatively greater and higehr than the one in which you are now caught. From Bhagawan's Divine discoures at Brindavan, Whitefiled, on 7 July 1975. read more »
Posted in Sai Spiritual Showers